Tar River Community Science Festival makes return
By Kristin Outland | The East Carolinian
The Tar River Community Science Festival, a celebration and involvement event for the community, made its return on Oct. 7 from 1 p.m. to 4 p.m. at the Town Common in Greenville, North Carolina.
Professor and director of East Carolina University's Water Resources Center (WRC), Stephen Moysey, said the festival serves as an opportunity for the community to engage with the public about community science and the Tar River.
Engagement is the main focus, he said, and other counties will also be participating as well, such as Princeville. Moysey said a large goal of the festival revolves around making it a bigger event and getting more people engaged.
"We're really hoping to grow over time into a larger and larger festival engaging people throughout the region," Moysey said. "As I mentioned, it's a festival so there's a lot of fun things to do there but it's also really about helping people learn and understand different issues in the region."
Although the event is focused on educating individuals about issues in the region related to the river, he said, there will also be a wide range of fun activities for attendees to participate in as well.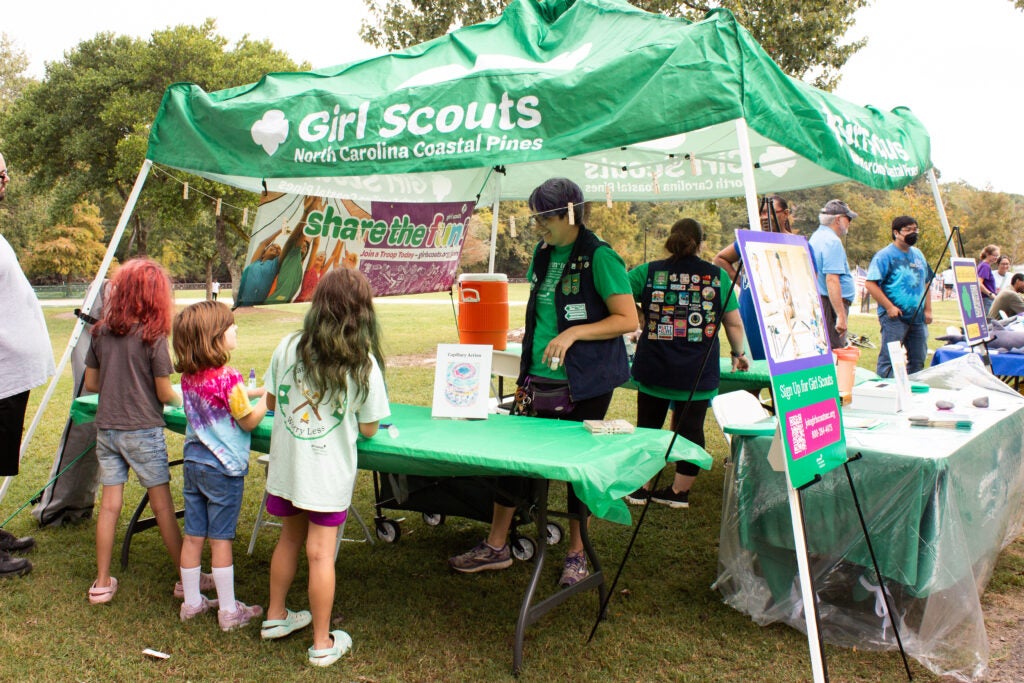 There will also be speakers discussing water corporations and how individuals can become engaged with community science, he said. Similar issues, such as climate change, Moysey said, will also be discussed in further detail.
"There'll be, for example, speakers talking about water quality issues in our region, some speakers talking about environmental justice issues and community science and how people can get engaged as well as speakers talking about climate change and looking to the future and how we can become more resilient," Moysey said. "And so really we're looking for ways to get people involved and active participants in the community."
Aside from the opportunity to learn about various important community issues, he said there will also be music and food trucks. Moysey said most of these activities will occur outside in the park, but there will also be activities people can participate in across the street.
Most speakers will be discussing topics in the Willis Building, Moysey said, which is just a walk away from the activities occurring outside on the Town Common.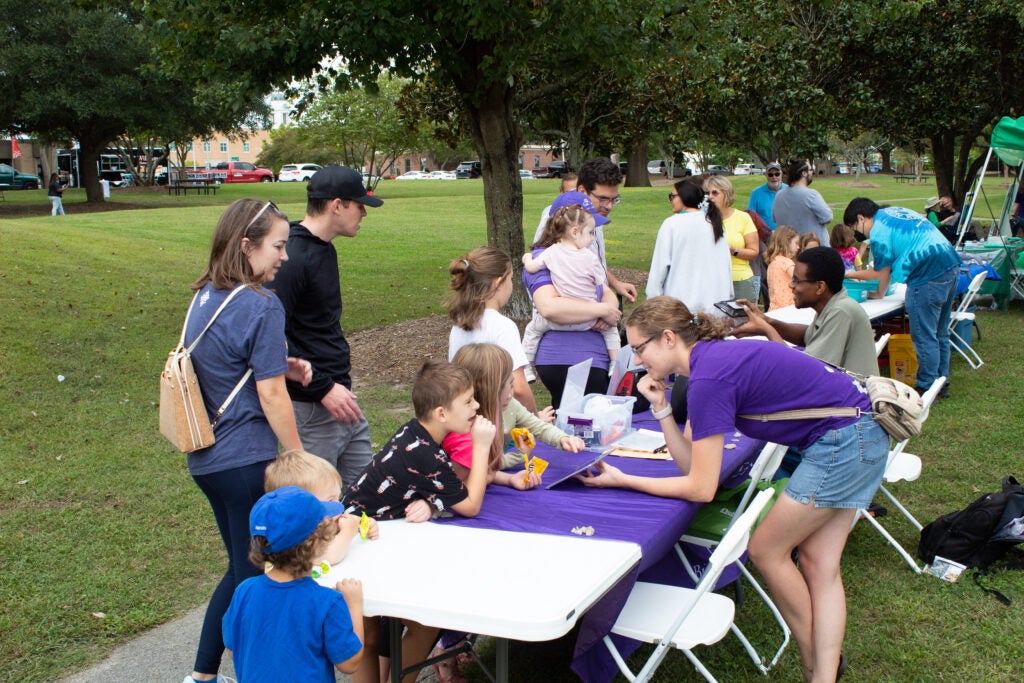 "And so, if people are coming out, they should definitely experience to come out and enjoy the beautiful day but also come across the street into the Willis Building," Moysey said. "That's where some of the more talks will be happening."
Grace Gavigan, community program coordinator of ECU's WRC, said the purpose of the festival is to bring the community close together and to discuss the importance of Greenville's watershed, the Tar River.
The festival is perfect for children, Gavigan said, as there will be face painters, a DJ with music and fun learning activities which will teach children about issues such as soil erosion. A very popular activity during last year's event, the Chalk River, will also be making a return this year, she said.
"Basically we have an outline of the (Tar) River, and then children can, with chalk, draw in what they believe lives in the river or whatever they want to put in the river," Gavigan said. "Basically, it's a free art."
Gavigan said there will be a screening of the film 'We Can Do Better,' which discusses the successes of environmental justice efforts in Kingsboro, North Carolina.
Overall, the purpose of the event is to bring attention to research, the importance of water resources and a positive mindset on the matter, Gavigan said. There will be a panel discussion on partnerships, she said, and how organizations can team together to put an end to current and potential future community issues.
"This year is all about a positive approach to everything, as partners, to educate about what issues there are to worry about," Gavigan said. "Or to bring to the attention of the researchers and the scientists."
Associate Director of Coastal Science, Michael O'Driscoll, said the festival works with a large number of stakeholders in an effort to engage the community about topics such as water pollution.
The event will revolve around the importance of the Tar River and its significance in the Greenville community, he said. There are several items which are discussed, O'Driscoll said, in order to improve water quality and effective ways to combat issues the community experiences.
The city has implemented different stormwater infrastructures, O'Driscoll said, which utilize vegetation and soils in order to provide treatment in contaminated water and reduce the possibility of flooding.
"One of the challenges that we have in Eastern North Carolina and the Tar River is nutrient pollution and also some flooding issues," O'Driscoll said. "And so one of the cool things that the city of Greenville has been doing is trying to modernize some of our stormwater treatment."
The festival will feature various organizations, O'Driscoll said, in which participants will be given the ability to interact. He said there will be many hands-on activities, games and opportunities to use water monitoring equipment.
O'Driscoll said he encourages individuals to attend, as it will be a great learning opportunity for all individuals to engage with others with a similar interest.
"There'll be different food vendors and a lot of opportunities to learn about the Tar River," O'Driscoll said. "And also to engage with others that are interested in the Tar River."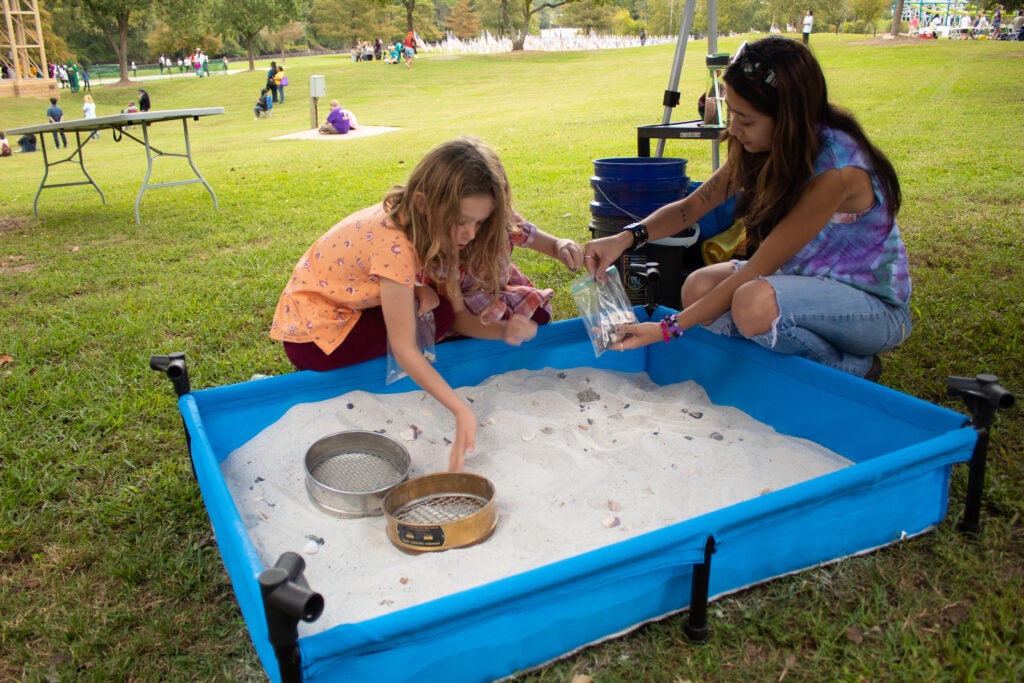 ---
This story can be found on The East Carolinian's website.